All our wines will exhibit the characteristics of their vintage and will be an expression of our terroir.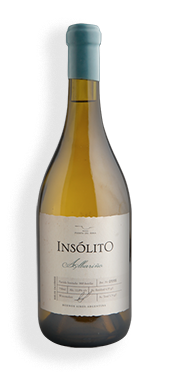 Insólito Albariño
Great varietal typicity with high acidity in the mouth, making it a unique and expressive wine.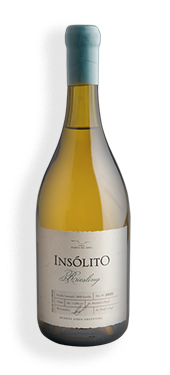 insólito Riesling
Fruity, floral, and intensely aromatic profile. Great aging potential thanks to its acidity.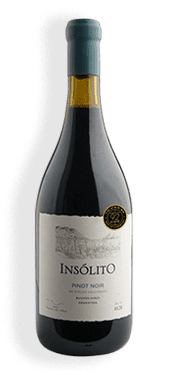 Insólito
Pinot noir
Perfect elegance, aging potential, tension, and varietal typicity. Great evolution in the glass.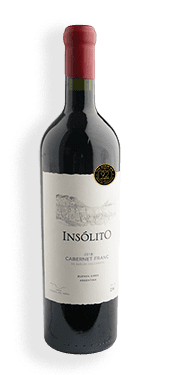 INSóLITO CABERNET FRANC
Highly complex aromas, smooth structure, and great aging potential.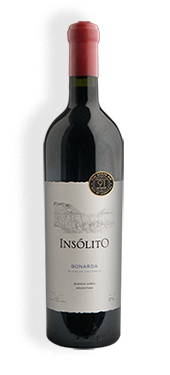 insólito bonarda
Well balanced, fruitiness, with herbaceous notes and high acidity, resulting in an elegant and vibrant wine.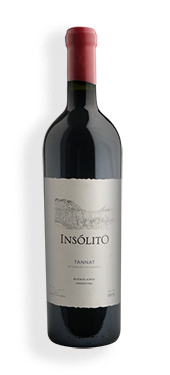 insólito tannat
A complex wine, with aromas of black fruit and earthy notes of mushroom and undergrowth. Well structured and generous body.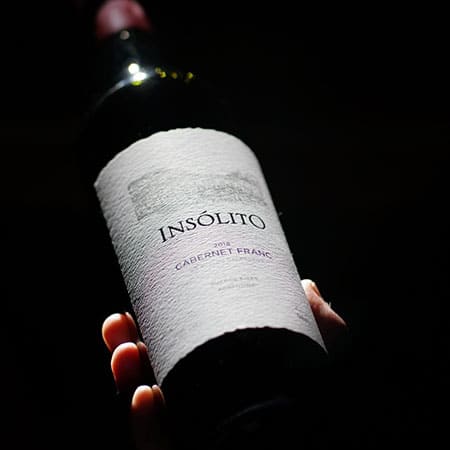 To preserve history, we keep some bottles of each vintage we have produced in El Vallecito our estate.
History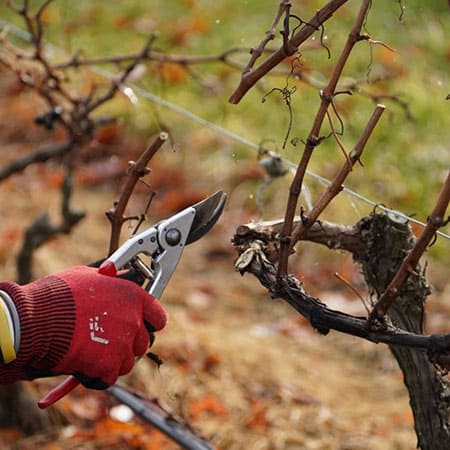 We constantly strive for excellence in all stages of the production process. This allows us to shape our portfolio with the highest quality standards.
QUALITY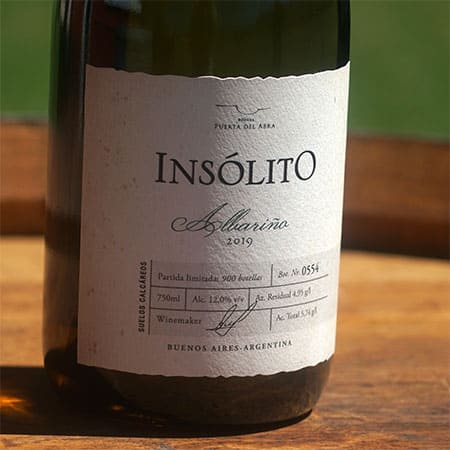 The conditions and difficulties of each vintage will dictate the number of bottles available on the market or their scarcity. Depending on the type of variety and the vintage, we make single batches of 200 bottles or small batches of 1,000 to 2,500 bottles.
LIMITED BATCHES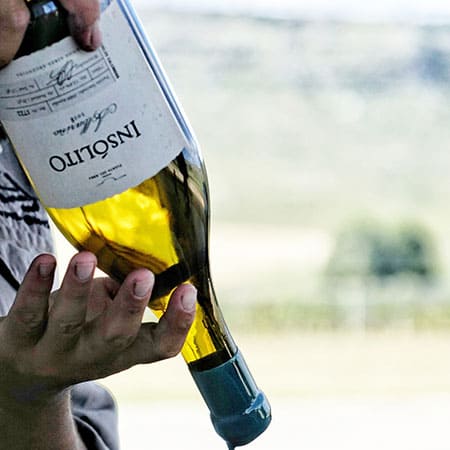 We label and seal each bottle one by one. In an increasingly mechanized world, we still believe in the value of handmade.
MANUAL LABOR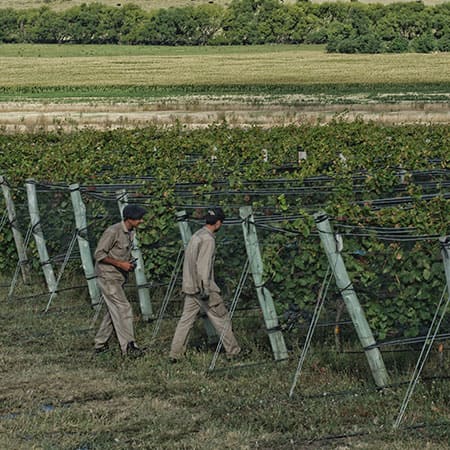 We are committed to protecting, enhancing, and respecting the environment and its natural resources. For this reason, we implement best practices across all stages of the winemaking process.
SUSTAINABILITY